Accepting mobile wallet payments has never been easier
Vray's solution for online merchants enables eCommerce shoppers and bill payers to pay with any mobile wallet while using any online interface.
That's mobile wallet freedom.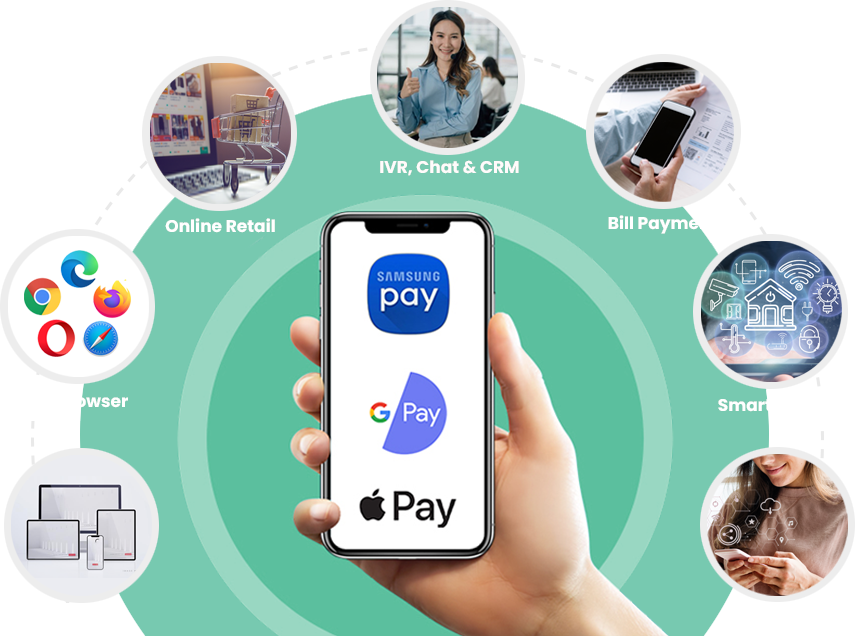 Why build a superior service experience, then tell the customer to key-in their payment information?
Customer can call to pay with their preferred mobile wallet.
Customer can call to Pay now with preferred Mobile Wallet like Apple Pay, Google Pay and Samsung Pay which they are probably talking on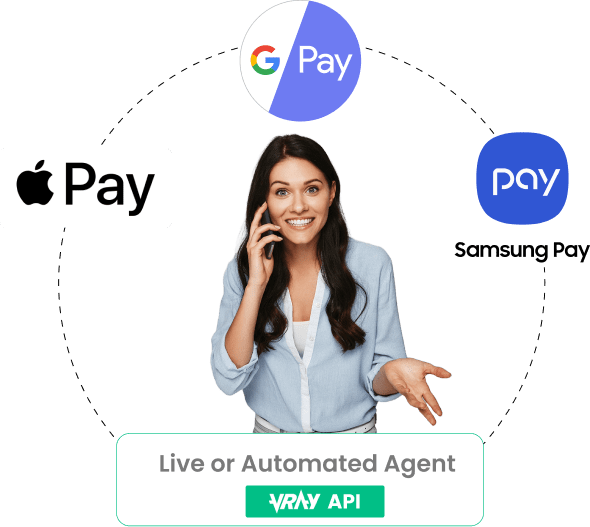 Help your Service Agents to accept Apple Pay, Google Pay and Samsung Pay
Bolt-on Mobile Wallet Acceptance
for eCommerce MERCHANTS AND BILLERS
Powers Mobile Wallet Payments for Integrated
Software Applications and Marketplaces
Simple Checkout for Consumers, means Higher Conversion Rates for Merchants
Watch this video to see how VRAY powers Mobile Wallet Freedom for eCommerce
See how Mobile Wallet Acceptance reduces Payment Fraud, increases Consumer Confidence, while offering a Simpler Checkout process
VRAY. Mobile Wallet Freedom for eCommerce