We were inspired by the idea that Online shopping should have a Simple and Secure Checkout experience.
In fact, we believe it should be as simple and safe to Pay Online as it is in a physical store.
The team at VRAY is working to make it easy for Merchants to offer the convenience and security of a Mobile Wallet Checkout experience to their most important digital assests: customers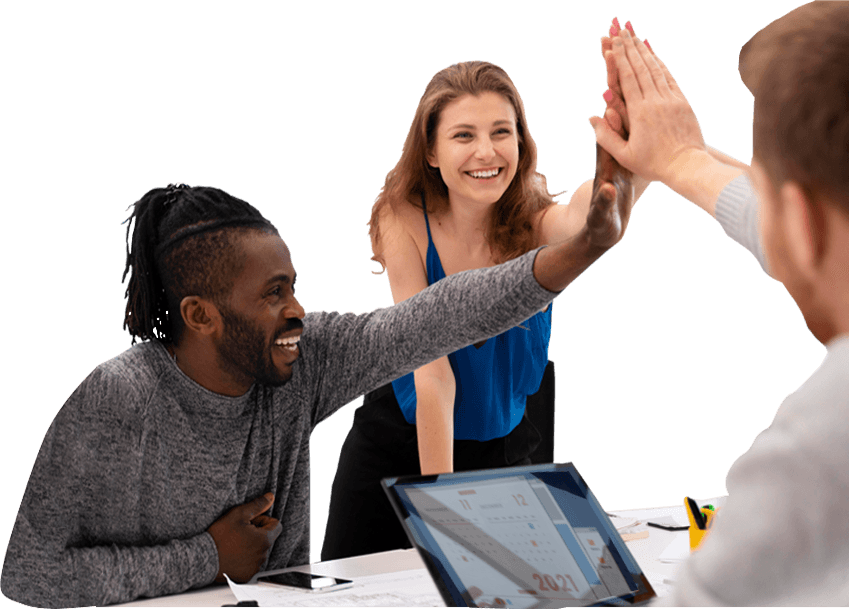 July 2018

Accepted to Plug and Play (PNP) Fintech program

October 2018

PNP ranked VRAY Inc. as top 25 Fintech startup companies in the U.S.

October 2019

Completed the integration of VRAY Mobile Wallet Payment service on eCommerce platform

October 2020

Completed the integration of VRAY Recurring Payment service on eCommerce platform

February 2021

VRAY pivots sales, marketing & distribution model from a Consumer Enablement service to a Payment Acceptance service

March 2021

Pilot testing for Mobile Wallet Payment service started

June 2021

Launched Mobile Wallet Payment service
JACK SHAUH
Co-Founder and Chief Executive Officer
Jack received Ph.D. in Electrical and Computer Engineering from UC San Diego. Jack has over 20 years of experience in software engineering, mobile security system development and communication system design. Jack has worked for data networks startup Integrated Networks Corp., computer & ATM manufacturer NCR, and telecom leader Qualcomm. Jack has filed over 50 patents.
BRAD WINSLOW
Chief Revenue Officer
Brad joined VRAY to bring his 23-years of eCommerce and mobile payments experience to lead, define and execute VRAY's Sales and Marketing. Brad's visionary perspective, coupled with his success building and selling world class Payment Solutions at places like VeriSign, First Data and Worldpay, gives VRAY a heralded industry leader to accelerate business operations.
ANDREW BANH
Co-Founder and Engineering Director
Andrew is leading our software development efforts. Andrew received BSEE from IIT. Andrew has over 20 years of experience in embedded software development, mobile application development and distributed systems development. Andrew has worked for leading technology firms Motorola, Qualcomm, Boeing, and Raytheon.
PETE DONAT
Pete has substantial leadership experience in payments and data industry skilled at fostering innovation, implementing partnerships, developing strategies, and executing transactions that generate material financial improvement. Pete has played senior executive roles for leading financial institutions such as Visa, MasterCard, First Data. He also served as Executive in Residence for the Plug and Play Tech Center in Silicon Valley, U.S.
ELIZABETH HOOPLE
A seasoned marketing and payments executive who has delivered top and bottom line growth rates that have led the credit card industry in the U.S. Elizabeth has had many leadership roles in major U.S. financial institutions including Citibank, Providian Financial, Wells Fargo bank. She is serving as an Independent Director for MetaBank.
CHRIS SIMOJIMA
A seasoned CEO with a consistent track record of revenue and profit growth in competitive and dynamic industries that operate across multiple channels. He has over 15 years of operating experience leading digital transformations at iconic (Nike), mass market (Sears/Kmart), startup (kozmo.com) and multi-brand portfolio (Provide Commerce) enterprises.
GISELE GONZALEZ
Gisele has extensive experience in risk assessment and data analysis for banking industry. She has held various leadership roles in HSBC, such as Americas Head of Data & Decision Systems, Americans Head of Retail Credit Services & Decision System, Global Head for Decision Center of Excellence.
STEVE WU
Head of Asian Market Development Group
A technologist, innovator and investor with 32 years of experience in novel medical technology. He has a solid track record of moving innovative technologies from concept to commercialization. Mr. Wu has held various R&D, engineering and management positions in startups including Accelerated Medical Ventures, Shockwave Medical and leading medical device firms such as JNJ, Medtronic and Boston Scientific. He has filed 25 patents. He has invested in various startups including Meditrina, VRAY, Metaboscopy, ShockWave Medical, Acclarent (sold to JNJ in 2010), Polymerex Medical, InterVentional Technologies (acquired by Boston Scientific in 2004), TDAK Medical and Biocept Inc. (IPO 2014).